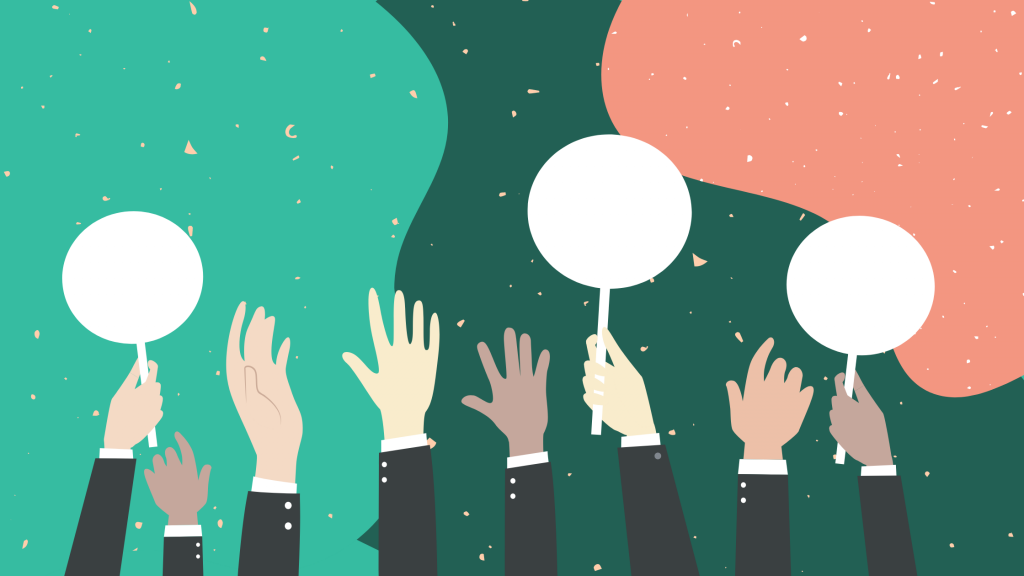 Header bidding has no doubt become the choice option for publishers looking to scale their ad earnings. Beyond putting more money in your wallet, the process provides complete transparency and more ad control–which is a big win for publishers!
The advanced programmatic technique works by bringing various ad networks to bid in real-time for ad units simultaneously. By opening up inventory to various demand sources, competition is increased, and with it, revenue. To truly get access to premium rates, you'll want to be sure to have top header bidding network partners in your wrapper.
Benefits of Header Bidding
More demand sources: Header bidding providers give you a wide supply of buyers in terms of quality and diversity. The increase in competition will lead to an increase in yield. Similarly, access to diverse partners will improve the ads being served to your visitors.
Easy to manage: With a header bidding wrapper, it becomes easy to manage and organize the bidding process. You can do things such as add or remove demand partners. The header bidding wrapper is a piece of code that resides on the publisher's webpage. This piece of code communicates with demand partners and sets the rules for the running auction.
Transparency: Publishers can keep track of the transaction data for each impression, making it easier for publishers to confirm that an impression has been sold.
Greater fill rate: A greater number of advertisers participating in the bidding process improves fill rate. The bidding process is optimized when comparing bids from all the demand partners.
Essential Information
Requires technical expertise: From creating the header bidding code to implementing it properly on your website, a fair amount of technical knowledge is required to ensure a seamless set-up. When done incorrectly, user experience and revenue suffer.
It's important to work with a team of professionals who can correctly implement on the fixings your website needs.
Requires a quality header bidding provider: Working with a low-quality header bidding provider can go just as wrong as attempting it yourself. For starters, low-quality providers work with low-quality header bidding ad networks. Which, for you, means not seeing that increase in yield we previously talked about. You could also experience issues with page latency, unfilled ad units, and poor user experience.
A quality provider will have premium demand partners and solutions for the common troubles that come with advertising. They'll be able to add timeout settings for page latency problems, optimize ads for user experience, and so much more.
All things considered, header bidding provides the publisher with control over ad inventories and increases in ad inventory revenue. With those considered, it's safe to say header bidding is here to stay.
The Best Header Bidding Network Partners of 2021
Table of contents:
OpenX
Xandr (Previously AppNexus)
Index Exchange
Magnite (Previously Rubicon Project)
Google Adx
TripleLift
Sharethrough
Teads
Pubmatic
33 Across
Newor Media's Header Bidding Solution
OpenX
OpenX has been around since 2008 and prides itself on its high-quality advertising platform. They have a team of Yield Analysts and other ad optimization services so publishers can make their full monetary potential. What really makes OpenX stand out is the network's anti-fraud and anti-malware security standards, which meet TAG Cyber Security's security standards.
Their OpenX bidder also happens to be one of the leading header bidding solutions. It's fully optimized for mobile and boasts over 300 billion bids per month! You are responsible for downloading and setting up the OpenX integration. There's plenty of documentation on their website, but you may want to invest in a developer to do this for you.
Xandr (Previously AppNexus)
The Xandr publisher suite is an all-encompassing platform that provides SSP, Analytics, AdServer technology, and more to publishers. The platform is considered more like an ad exchange; some companies even use their software and reporting functionalities to set up publisher networks of their own. It's recommended for advanced publishers with a deeper understanding of programmatic advertising and the technology supporting it. In terms of efficiency and timeout rates, it's one of the top header bidding network partners.
Index Exchange
IndexExchange is all about the "democratization" of the selling-buying process. Its network works transparently and without bias to give both publishers and advertisers the best experience. Even better, the company's engineers will take care of software integration and maintenance for you. They even address the latency issue caused by header bidding and walk publishers through a solution and use themselves caching to optimize advertisements.
Magnite (Previously Rubicon Project)
Magnite, previously known as both Rubicon Project & Telaria, has one of the best reputations and widest recognition. They were slow to join header bidding and still are working through its rollout, but we have no doubt they'll quickly make up for the lost time. They uniquely offer video header bidding, which can be used to reach visitors via video content. More information will be provided as the merged entity further expands its capabilities and operations.
Google Adx
One of the best demand sources for publishers, Ad Exchange, serves as the premium version of AdSense and includes many noteworthy features. If you're not generating millions of viewers per month, it's pretty challenging to get an Ad Exchange account.
However, since Newor Media is a certified Google Partner, you can sign up to Ad Exchange with us to get access to this premium, top ad network, special features, and most of all, the potential for higher CPMs.
TripleLift
TripleLift is an excellent option if you'd like to have a more custom feel to ads displayed on your website. They offer ad placement that matches the look and feel of your website. Their in-feed, native ads deliver engaging and respectful advertising experiences for your users. The native ad framework offers a wide range of ad formats such as image, scroll, and cinemagraph.
ShareThrough
Sharethrough brings premium native demands and offers dynamic native templating technology. They pride themselves on being a pioneer for a new breed of exchange that will "auto-enhance every standard impression" through auto-improved ads. Through Sharethrough's Native Ad Generator, you can preview a live demo or even create a custom ad. Additionally, there is no minimum traffic required, making it a suitable option for smaller-sized publishers.
Teads
Teads is an excellent network for publishers to incorporate as it offers video monetization solutions. They provide interactive ad creatives and work with an ample supply of demand sources. Their ad-serving technology uses artificial intelligence and data to improve revenue for publishers while making sure inventory quality is high. They have a particular focus on delivery and viewability–which since views equal money, is a substantial benefit for publishers.
Pubmatic
PubMatic offers a range of solutions to publishers with a focus on transparency and quality. They simplify the process of private marketplaces by helping publishers package, manage, and sell their premium ad inventory to advertisers.
They use advanced RTB technologies to increase competition and yield by connecting publishers to multiple demand partners across various screen sizes. Additionally, they use ad quality tools to protect publishers from low-quality ads while improving user experience.
33 Across
33Across has a proud reputation in the industry for the high viewability of their online ads. In fact, they boast 90% viewability of their ads through their innovative Impact Ad Formats. They offer standard ad formats for mobile, video, and other impactful non-intrusive ad units, as well as a header bidding solution. Their platform provides a seamless, streamlined process with easy setup and management as well as flexible integrations.
Newor Media's Header Bidding Solution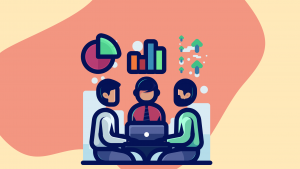 While working with the best header bidding network partners will undoubtedly increase revenue, your ad units will require a bit more care and attention to see your earnings maximized. Newor Media offers various optimization features using AI technology to take your ad strategy to the top. 
We focus on delivering easy-to-implement, innovative ad experiences that are non-intrusive and drive high revenue. With our header bidding technology, publishers can access a wide range of premium global advertisers across all verticals.
We also partner with various network leaders, including those mentioned in this article. Through these premium partnerships, we can give publishers access to a broader range of ad inventory. Why have access to one when you can have access to them all simultaneously?
Our dedicated support team and AdOps are always ready to assist you with any questions or issues that arise, something that larger networks often fail to offer.
Merely using header bidding in your ad stack won't maximize revenue, and neither will implementing the best header bidding network partners. A combination of partnerships and optimization is what your ad units need. Don't believe us? Check out what you could be making with this free earnings calculator.