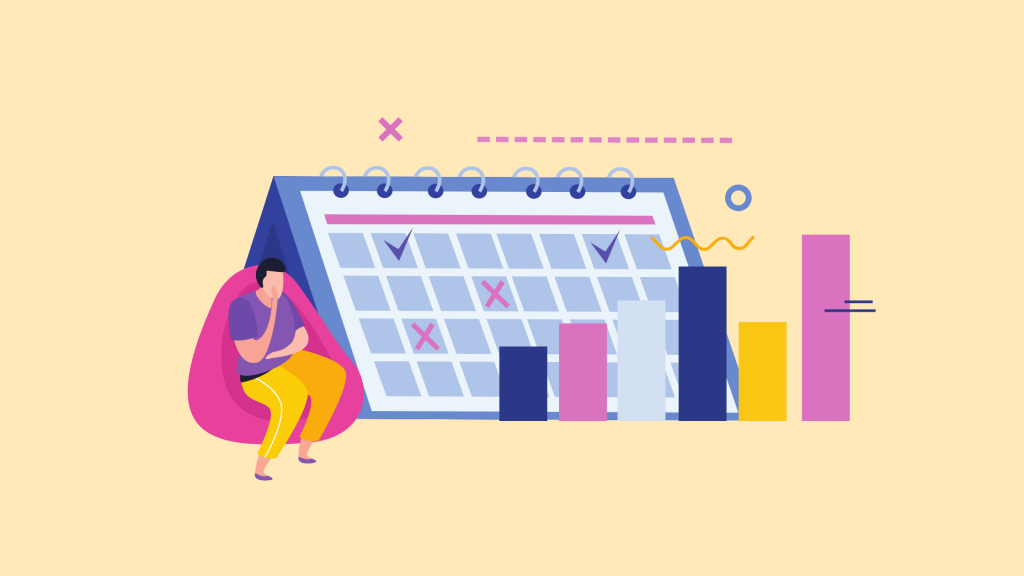 A low-earning month?
Bad ad performance or global affecting factors?
Seasonal trends are an unavoidable ripple in earnings every publisher must face. Advertisers adjust and plan their budgets with respect to consumer behavior. As the middleman between the two, it's relatively unavoidable to have your ad units impacted. As a result, your earnings experience fluctuations from these trends.
To the unprepared, seasonal trends can hit web earnings hard and be quite a shock. But to a smarty like you, reading up on what you can do is the easiest way not only to protect yourself from the lows but to capitalize off the highs.
Seasonal Patterns
Lucky for us, others have followed the data and shed light on these seasonal patterns. At its core, seasonal trends are really just high points followed by low points and repeat. But we do have a great deal of knowledge into where we can expect these changes and how we can confidently take them on.
The two main factors that drive it are advertiser spending and traffic. On the advertising side, different quarters will host periods of fluctuating revenue per thousand impressions (RPMs)–a.k.a, what you're making off your ad units. On the user side, different quarters will have shifts of increasing and decreasing traffic for your site.
Understanding these behaviors is about more than just preparing for the year–though that's a pretty good reason on it's own. Having insight into whether revenue or traffic declines are due to predicted patterns or not can help access your ad performance. For example, if ad earnings are low during a high-spending season, you most likely have a larger issue at play.
Seasonal Trends
So what are these patterns we so desperately follow and prepare for?
Advertisers follow consumer behavior and plan their campaigns and budgets accordingly. They plan and allocate money on a seasonal or quarterly basis. Each quarter represents three months of the year, beginning with quarter one (Q1) in January and ending with quarter four (Q4) starting in October. Let's dive deeper into what we can expect.
Q1 – January, February, March
Sadly, Q1 is the most notable frustration period publishers will face all year. You will likely experience the most significant drop in ad revenue during this time, with January being the most challenging month for website earnings. But have no fear! There's good news to come once Q1 is behind us.
So how does this earning slump happen? Well, Q1 directly follows Q4, the highest spending quarter of the year (more on this to come). As a result of consumers and advertisers dishing out the bulk of their spending, there's not much left for Q1. In addition to agencies spending less money, traffic tends to decrease as well. People return to normal browsing behavior, as they're no longer looking for product reviews, services, or inspiration. This post-holiday hangover creates less earning potential to follow and lower traffic metrics.
To make up for the slow pace of the quarter, many agencies use it as a time to roll out new products and campaigns. While agencies take time to test and develop strong campaigns, they opt for lower bid prices and less investment in ad space.
Q2 – April, May, June
Now, for some good news. Where Q1 may feel like dark times, Q2 is a breath of fresh air for website earnings. On the consumer end, people are taking to the web once again as they plan for trips, vacations, and other activities. Which, for you, will help to kick traffic back up. On the advertising end of things, many ad agencies' financial year ends in Q2. Odd timing, yes! But that does mean you can expect a nice boost in ad RPMs as they try and spend through the rest of their budget.
Q3- July, August, September
Ad earnings typically decrease at the beginning of Q3 as agencies budget for the upcoming holiday season. But before getting too worried, these decreases are a minor slump compared to Q1 and don't last the entire quarter. Spending typically picks up towards the end, with back to school and holidays coming so quickly. While you may see less in terms of RPMs or bidding, consumer behavior is generally steady. So you don't have to worry about lessened traffic due to seasonal trends.
Q4-October, November, December
If there were ever a time to be a blogger making money with ads, Q4 would be it. The end of the year sees a big holiday season—with Thanksgiving, Christmas, and New Years' in a row—users' browsing, online shopping, and purchasing are at an all-time high. To keep up with demand and user behavior, advertisers increase their ad spending to dominate the busy market and outdo competitors. In terms of earnings, you can benefit from some of the highest RPMs of the year. The coupled increase in traffic and advertising spending could result in maximum ad earnings– if you play your cards right.
Planning for the Patterns
The good news continues–there are a handful of efforts that can help you reign in seasonal fluctuations. And yes, preparing for the patterns is a recommended ad strategy for every publisher. Whether you're combating the lowest of lows or taking advantage of the highs, let's dive into the best solutions.
Seasonal lows
There are a couple of ways to make the most of low periods. Firstly, you can shift focus to optimizing inventory. Experimenting and testing what works best on your website is always a good idea. Play into slower months by using it as a time to boost your ad game; test ad types, layouts, placements, and combinations. Even consider implementing a few revenue-generating solutions to increase earnings. Lazy loading is a proven solution for reducing page loading speed, which is beneficial for user experience. If you have above-average session times, consider deploying ad refresh for a 5%-8% uplift on varying ad units.
Another solution is to change and upgrade providers during low periods. Because spending is slow, it's the safest time to switch providers without losing a great deal of revenue. Q1 is the perfect quarter to upgrade, optimize and be ready for the next quarter. Since AdSense offers so little control over ad units, seasonality can hit publishers pretty hard. Upgrading to header bidding from AdSense is an easy way to have power over your ad units and how they fare against seasonal trends.
Seasonal highs
Peak seasons are exciting times, with earning possibilities being seemingly unlimited. Be sure to walk into any high-yielding quarter with fully optimized ads and a quality website. Consumers and advertisers alike will have their eyes on you. By balancing your ad strategy with user experience, the paired traffic and high ad rates will lead to maximum profits.
Take advantage of what you already have by deploying some of those revenue-generating solutions we mentioned above. Similarly, increasing competition with added networks could be a significant revenue booster!
Increase your traffic
Though you have little input on ad rates and budgeting, you have a great deal of power over website traffic. Increasing your efforts to build traffic is the easiest way to capitalize off top ad-unit prices and help soften the blow for lower generating months. A few efforts you can make to grow traffic are:
Increase SEO endeavors to improve the amount of organic traffic traveling to your site.
Incorporate a social media strategy to promote content across channels for added awareness and user engagement.
Create a content strategy to deliver your most valuable, engaging, and creative content during peak or relevant seasons.
Play to the quarter, play to your niche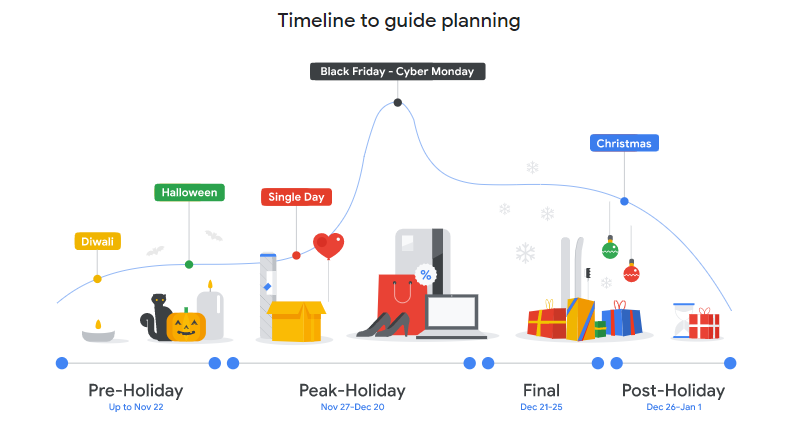 Understanding what you can expect in a quarter is the best way to plan. Holidays will always invite increased ad spending–learn them and prepare for them. It's best to focus on traffic and engagement. Putting out content relevant and timely is the perfect way to capitalize off of holiday spending.
Using your niche and its specialty is another excellent way to plan ahead. For example, if you run a mommy blog, back to school is right up your alley! By tailoring content and shaping your engagement towards what advertisers are concerned about, you can enjoy access to specific campaigns.
Diversify your revenue
Ads might be our favorite way of monetizing a blog, but it's not the only way. There are a vast array of options available for publishers looking to earn from their website. If you aim to hit specific earning markers, then diversifying your revenue stream is a logical step. During low months put energy into your other revenue streams to make up for any ad profit loss. It's easy to create a balance that allows you to have successful income outlets without over-extending yourself. If your ad earning is less than desirable, take to guest blogging or strengthening affiliate partnerships.
The Newor Media solution
Never doubt the power of a solid header bidding provider. Header bidding is an advanced programmatic technique that auctions ad units to an array of ad networks simultaneously. Working with a provider gives you access to a significantly larger network stack. Publishers have reported seeing as much as a 50% increase in CPM from the added competition. During peak months, publishers will benefit from higher yields, and in low months the ample demand pool will help ensure high fill rates.
Newor Media is a premium header bidding provider with partnerships with some of the biggest names in the industry. We offer a premium network stack, revenue solutions, and optimization to all of our publishers. This means access to premium campaigns and top-dollar floor prices for periods such as Q4.
We have the technology and are fully equipped to predict and adapt your ad strategy based on seasonality. Our expertly developed algorithms and analytics provide insight into ad unit placement and layout optimization. We can experiment with ad sizes, types, locations, and positions to provide the best strategies for attaining higher earnings. Publishers who switch from AdSense can expect a 50-200% boost in earnings when partnered with us!