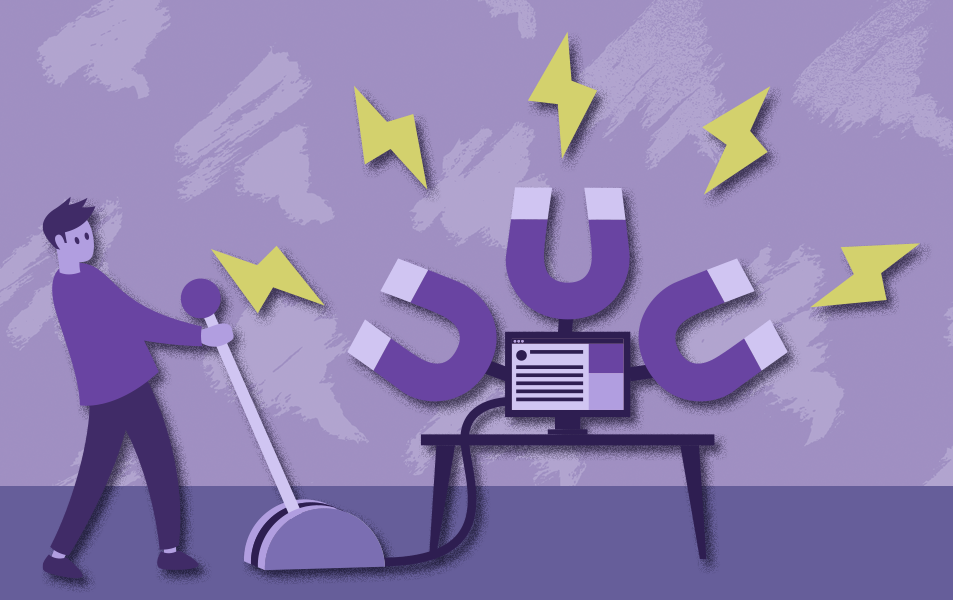 You've put in the effort to craft a quality website and get decent traffic, and like many, you hope to see the money start flowing in. What now? It's time to attract direct advertisers to your site.
Working with direct advertisers is a very effective way for any publisher to increase revenue streams. Advertisers seek out particular publishers to work with when they feel they can represent their brand and provide them with relevant audience segmentation that goes beyond programmatic channels. But, with over 500 million blogs out there, standing out to advertisers can sometimes prove difficult. In such cases, actively reaching out can be the best way to attract them to your site. Below are some solutions and tactics you can use to attract direct advertisers to your blog.
Join Affiliate Programs
According to Rakuten's Forrester report, 81% of advertisers and 84% of publishers surveyed utilize affiliate marketing. This is because it's one of the easiest ways to get started with website monetization. If you've ever purchased a product using a link from your personal favorite blogger's site, then you've been a part of affiliate marketing!
It works by promoting partnered brands and services on your website with direct codes or links for users to take action. Following user action, you get paid out a percentage of the sale price. Easy money, right? The commission varies from brand to brand, and the more competitive your site traffic and quality, usually the bigger the commission cut. 
There is a surplus of affiliate programs to join that will directly connect you to advertisers. Since revenue is dependent on results, focusing on target audience demographics and product niche will be more lucrative than looking for the highest payouts.
Offer Sponsored Blog Posts
A sponsored blog post is an article a publisher is paid to place on their site. The publisher or advertisers can directly write them to endorse products or services. When done correctly, they'll appear organic and put some nice extra cash in your wallet. If you already take the time to review products/services relevant to your niche, then there's a good chance advertisers will come to you (since you already have that type of content).
On the other hand, if you're new to doing any type of promotional posts, you can get started by joining blog advertising agencies. They'll connect you with potential advertisers and give you insightful information, such as how much you can be making per post.
Though sponsored posts are a profitable revenue stream, it's the publisher's responsibility to be forthcoming to their audience. For instance, misleading your audience will result in the loss of credibility, viewership, and revenue.
Improve SEO
SEO is a notoriously fickle topic. And while trying to be an SEO expert– if that's even possible–may take more time than you have, little efforts may just go a long way.
For website owners looking to be found by advertisers, having high traffic and engagement rates is essential. Companies do their research before reaching out for partnerships and opportunities. Advertisers want to know that a publisher can provide the right audience and a fair amount of them. To do this, you must stay relevant and valuable to your audience and consistently get them on your website.
SEO, search engine optimization, uses content (and strategy) to improve a site's visibility to search engines and users. There are so many elements affecting SEO; deciding how involved you want this strategy present in your blog is up to you. A few things you can do today to improve your site are:
Reach your target audience with keyword research
Optimize your images to reduce page loading speed
Attach outbound links to your data claims to trustworthy resources
Optimize your site for mobile devices
Optimize Social Media Channels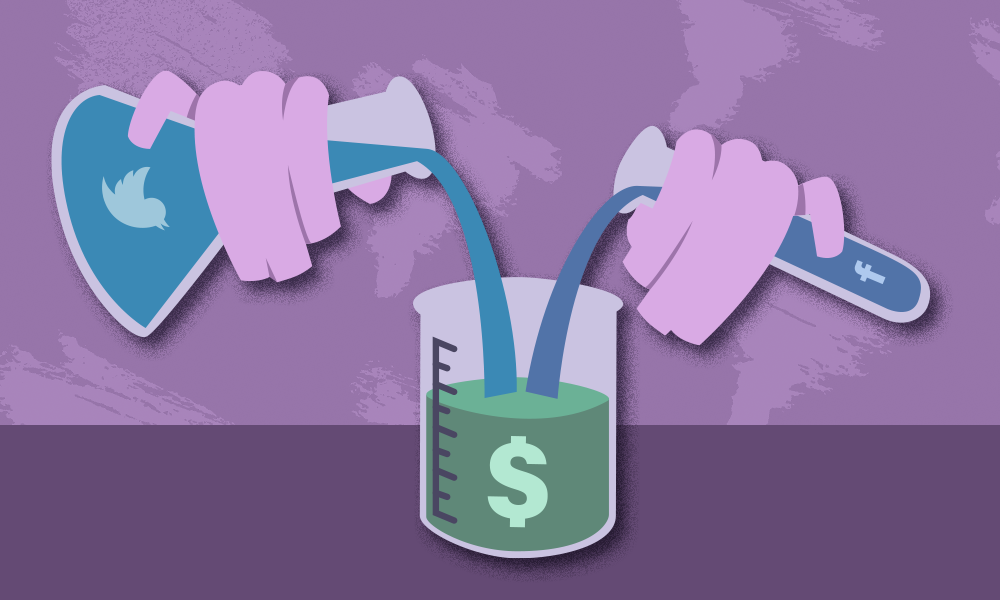 If you're already living in the social stratosphere (which we recommend!), optimizing across social media channels is a resourceful way to attract direct advertisers. With over 3.6 billion people using social media worldwide, it can quickly become an asset used to drive advertisers and organic traffic to your site.
Though social media is not a direct SEO ranking element, it can significantly improve visibility, brand recognition and generate backlinks. Users who share content, like blog posts, indicate that your content is valuable and relevant to the target market. Building this level of brand awareness and relevancy within your niche can help advertisers and companies identify you for partnerships.
For social media to positively impact your website, you'll want to optimize all profiles across social channels. This means maintaining consistency in the brand image and name so that users can find you quickly across platforms. Giving valuable content, quality images, and relevant keywords is the best strategy for finding and engaging your audience.
Skyscraper Technique
The skyscraper technique is a content creation strategy used to create engaging content and turn it into high-quality backlinks. The tactic helps publishers create content that outperforms competitors and is of interest to advertisers/ companies. Though you'll initially be responsible for contacting who you want to work with, the exposure will build site reputation and lead more traffic, bloggers and advertisers to you. In some cases, the technique drove more than 70K views to a site. To build a skyscraper strategy:
Find popular content in your niche that has been linked to other sites.
Create a better piece of content on the same topic using up-to-date data, relevant keywords, and compelling visuals. Publish it on your site.
Promote your content to the relevant sites from step 1.
Advertising
Next to affiliate marketing, advertising is one of the most common monetization methods for publishers. It works by setting aside specific sections on your website, called ad units, to sell off to advertisers who can then promote ads. Then, the ads appear on your site in a predetermined layout and create revenue based on how users engage with them.
Though many variables are at play with target advertising, success requires user data, ad layout optimization, balancing user experience, and a large demand (advertisers) pool. Get started with target advertising by finding an ad network to connect you to advertisers. Google's Adsense is a well-known provider; however, publishers will have to work with many variables on their own actively.
Header Bidding
Let header bidding providers attract advertisers for you. Header bidding is an advanced programmatic technique that brings an array of ad networks to bid on ad units simultaneously. Header bidding providers work with multiple ad exchanges, giving publishers access to dozens of large-scale markets. With Adsense, you are restricted to the limited network stack offered by Google. Whereas header bidding providers often have access to direct deals because of the scale of their client base. As a publisher within this client base, there are advantages to being part of this supply pool.
Newor Media offers a premium header bidding platform. We'll do all the heavy lifting, everything from optimizing ad placement and technique to helping publishers connect to more advertisers and increase revenue. This type of optimization is vital to both yield and a balanced user experience.
As a publisher, you invest time in crafting meaningful content for your audience. You put in the work and effort to keep them up to date with trends, news, entertainment, or even valuable resources. If you feel attracting direct advertisers to your site has not been successful, consider letting us do the work for you. We aim to use our extensive network stack and AI technologies to maximize revenue. Check out this free earnings calculator to see how much you could be making, or contact us today.