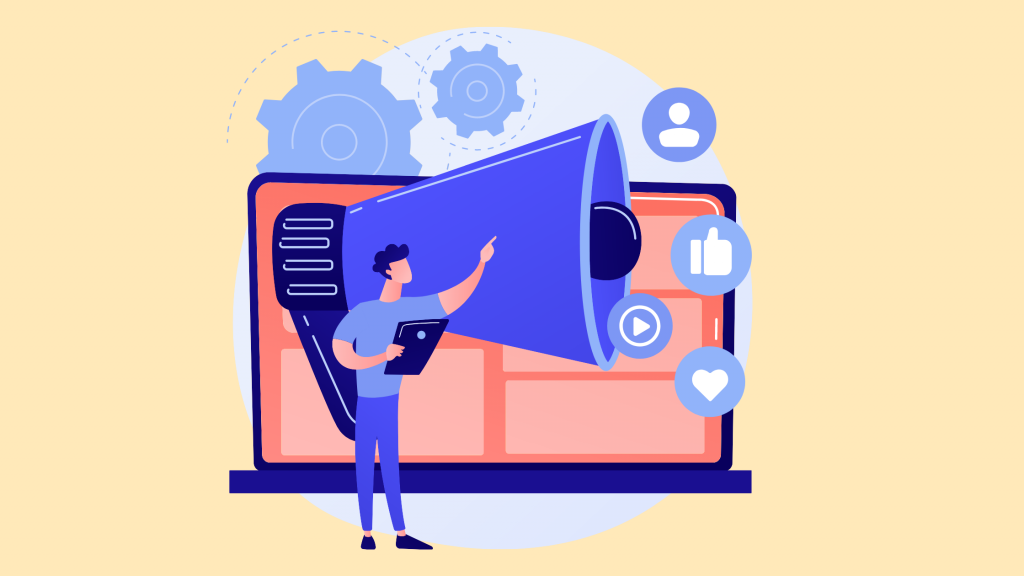 In a world full of influencers, be an affiliate. Okay, influencers and affiliates are fairly similar, but doesn't affiliate sound more professional? Sounds like money in the bank, too. Affiliate offers, or affiliate marketing, is among the most common ways web publishers can earn passive income through their website. With the spending expected to jump to 8.2 billion dollars by 2022, it's one of the more effective methods, too.
Perhaps "passive" sounds a bit too casual. Being an affiliate does require you to have strong marketing and copywriting skills if you're looking to make money. In other words, you need to influence your audience enough to click the link to the product you're promoting.
That's why stepping out from the traditional copywriting techniques of affiliate marketing into new, creative ways can be to your advantage. In this article, we'll explore how you can integrate affiliate offers into your blog and make the most of your affiliate status.
What is Affiliate Marketing?
As mentioned before, the goal of an affiliate marketer is to get their audience to purchase a product they are promoting. These products are marketed on a parent website, usually an online marketplace like Amazon or eBay.
The website will give you your own special tracking ID, which you tack on to the URL. When visitors to your blog click this link, they are brought to the parent site under your ID. If they purchase through your link—which is like someone buying something because you recommended it—you earn commission. Sometimes, you can earn commission through clicks or leads if the visitor does not purchase the product.
How To Become an Affiliate Marketer
If you're already an affiliate marketer, you don't have to worry about this section. But if you want to become an affiliate marketer, heed this advice: research your program. Some affiliate programs will not allow you to take on more than their products. Others may require you to meet a quota or have a certain amount of monthly page views. There are rules to affiliate programs, so make sure you can meet and maintain them. But there's no shortage of affiliate programs out there.
Once you're in, you'll be able to choose the links you want to promote through the affiliate dashboard. Insert these links into your content. Fortunately, you won't have to guess how well you're doing. Affiliate programs will have a tracker on their dashboard for you to monitor the success of each link you include. This information will help you better orchestrate any special promotions, call-to-actions (CTA), and strategies.
However, you can't just link out to a product and call yourself an affiliate—you don't make money through free promotion of a third-party item. This is why, if your blog fills a specific, product-heavy niche—like fashion, beauty, pet care, etc.—you have the potential to make a lot of money. You're already making the product suggestions, e.g., "Best Cat Food," "Best Concealer," etc. Now make the money that goes along with it.
Integrating Affiliate Links
This brings us to the integration of your links into your blog content. Tradition dictates that you copywrite your fingers off—marketing these products as you've never marketed before! Though this is the most expected way, and more than half of the game, there are other strategies. These strategies may end up fitting your website's aesthetic and audience better.
Create a Resource Page
Instead of coming out with a marketing pitch, i.e., blog post, for each product, create a resource page on your website. When you have a dedicated space on your website, you not only create a dedicated product page for your audience, but you also organize your products by niche. This way, if your audience is looking for a specific type of product, like shampoo or smartwatch, they'll be able to quickly find it in a Health/Beauty or Electronics section.
By creating the resource page, you also open your blog up to a different identity. If your reviews are trustworthy and reliable, your blog will become more than a special interest platform. It will be a place that people go to get your honest opinion about something.
Make Your Own Ads
You could reserve your sidebars for affiliate advertisements, or you could use them to your own advantage. Include links to affiliate products, especially if there is a special promotion or sale, where you would place banner, sidebar, or in-text advertisements.
If you only have a set amount of banners available or are looking to fill up some extra space, why not add in some header bidding ad units? While you can't necessarily control which ads will be served in these spaces, something as simple as a sticky footer unit can bring in a ton of income without distracting too much from your existing affiliate banners! Finding the right balance of affiliate banners and ad units can be tough, but our team of experts will gladly assist you in making sure that you're making the most of the real estate on your site.
It can take a bit of trial and error to find what combination works for you, but once you have it right, you're looking at a ton of potential extra revenue. If you find that your affiliate banners are getting a ton of clicks, maybe try throwing in your regular ad units where users are more likely to just scroll on by. Making the most of both impressions and clicks is something that few can master, but we're here to help!
Promote In Podcasts or Videos
You don't always have to write your advertisements, you can speak them. In fact, with the increase in popularity of podcasts and video content, giving your sales pitch at the beginning or middle of your videos could improve outreach.
Mention any codes associated with your name that could get viewers discounts or other special deals. Post these videos and podcasts as blog posts and include a link to and describe the product below the multimedia.
Storytelling Through Social Media
Outside of the obvious—sharing blog posts on your social media accounts—you can use photo-based social media, like Instagram, to help promote your affiliate links. There are plenty of plug-ins you can use to import Instagram feeds to your blog. You'll have to do some shopping around for those.
Because visitors usually skim through articles, delivering a message that makes an impression in just one photograph is a crucial skill to master. In this way, you don't necessarily have to rely on your blog to market your products. Instead, use your blog to encourage visitors to follow you on Instagram.
Promote your affiliate products through Instagram storytelling. Tell the story of the product in a photo. Provide an enticing and descriptive caption and direct followers to click the link in your bio—either to a blog post about the product (a product review) or directly to the product itself.
"Link in bio" is a little annoying but—once you reach over 10,000 followers on Instagram, you can start including links in your Instagram stories. Now, at the same time you are building your Instagram, you are building a content-rich website without being an in-your-face salesperson.
Similar to Instagram, Pinterest is a great visual tool for promoting products. You can integrate your Pinterest boards onto your blog and point out any products you have affiliate links for. If your audience can see how great it looks or works, they may be more likely to click the link and buy it.
Honest Product Reviews
Sometimes, nothing beats tradition. At this point in the Internet and online shopping, people understand that websites pay bloggers to review their products. This means that your visitors will automatically be suspicious of anything positive you have to say about something you're promoting. The key, then, is to be honest.
Yes, you want to sell a product—the idea is to get the visitor to buy it—but you don't want to be disingenuous. Include cons in your reviews. Go through the product features that might be inconvenient to someone in a particular profession, skin tone, body type, family setting, etc. Praise is great, but too much can raise eyebrows.
Tips for Successful Affiliate Link Posts
To optimize your affiliate link posts, follow these tips.
Don't oversaturate your posts with affiliate links.
Keep CTAs to a minimum. You're a blog, not an advertisement.
Pair relevant products with relevant posts. Don't include a link to a wicker basket if you're discussing mental health.
Make sure your affiliate links are mobile responsive.
Be SEO-forward in your blog posts.
Mix-up how you integrate affiliate links into your blog to cover a larger audience.
Make lengthy affiliate links more appealing (and less spammy) with a cloaking tool.
Diversify your link placement.
The Bottom Line
Utilizing different affiliate marketing methods will help your blog stand out and your chances of earning commission on click-throughs and sales. But pairing good techniques with good practices can put you ahead of the curve. It may take time to perfect the affiliate marketing game, but as long as you're willing to change up your strategies, you should have no problem finding your groove.