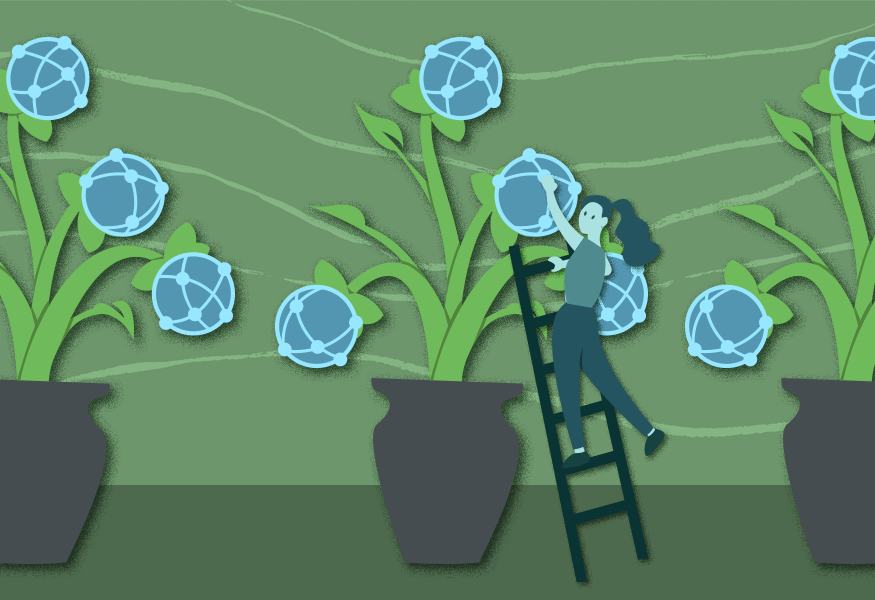 Making money off of ads shouldn't be hard. You've got the quality and the traffic, and now just need an ad network or two to work with. With so many ad networks out there, choosing a good ad network shouldn't be too difficult. Right? 
While there's no shortage of ad networks available to you, quality is not always a guarantee. From bankruptcy to just plain scammy networks, publishers have to be cautious as they navigate the ad network market. However, investing the time to find quality can save you from the headache of lost revenue later. With the correct information, you'll be successful in finding (and choosing) the right ad network!  
Research, Research, & Research
In this day and age, does anyone really buy a product or service without devoting hours to looking at reviews and blog posts about it? Finding a good ad network should be no different. Do your due diligence by exploring client experience and seeing first-hand what some of these ad networks can do. If you're not reading personal reviews, then take to forums or trustworthy sites, like LinkedIn, to question other publishers about their insight.
Explore first-hand by visiting other websites and taking notes on your own experience. For example, are the pages loading quickly enough? Do the ads feel relevant and balanced in layout? Are you noticing any techniques like lazy loading or ad refresh? Chances are, if you like what an ad network is doing for another publisher, you'll like what they can do for you. 
Ad Quality
You've probably experienced this before, suffering through a slow loading page, only to be bombarded with ads that are really intrusive and way off-topic! If you have, then you've experienced the user side of low-quality ads. Aside from being completely off-putting, they can damage user experience and lead to reduced traffic and ad unit value. 
A good ad network should offer relevant ads and up-to-date servers that don't cause pages to lag. Getting tunnel vision for ad revenue and neglecting what ads visitors see will quickly result in a quick end to brand credibility and revenue.  Successful ad monetization requires quality and relevant ads that don't hinder user experience.
Size of Network
Network size will directly impact the relevancy, fill-rate, and value of ad units. The very best ad networks are going to offer you an ample demand-supply, meaning more advertisers. Having a wide variety of potential bidders will provide you with high-quality inventory to fill your ad units. The stack's diversity can potentially stock your site with ads that are directly related to your content. 
Bonus: the increase in interactions that come with serving relevant ads will mean more money for you!
Ad Management
With so many variants affecting advertising earnings, having control over your ads is instrumental for revenue maximization. Being able to whitelist and blacklist specific advertisers will help with filling high-quality, relevant ads.  A solid ad network should offer a good ad management platform that will allow you to have the right amount of control and transparency over your units. 
You'll want to be aware of any ad format or placement requirements a network may have. Ad format has a significant impact on ad performance, but there is no one-size-fits-all arrangement. Finding what works best for you will come from continuous testing and tweaking. An ad network should support a host of ad types such as standard IAB display units, custom display units, rich media ads, video rolls, interstitials, and many more! Be sure you have the power to change types, sizes, and layout design to really make the most of your strategy.  
Compensation
It's important to understand how you're going to be compensated when starting with an ad network. The three common types of compensation are cost-per-click (CPC), cost-per-thousand (CPM), and cost-per-acquisition (CPA). What works best for you will depend on your niche and traffic; just be sure the ad network offers whatever will work best. Beyond payment terms, look out for any service fees or contractual commitments that a provider may demand! 
One of the biggest risks a publisher will face when working with an ad network is either late payment or no payment at all. Network clawbacks, bankruptcies (like Defy Media), and scammy networks (networks that had no intention of paying) are all reasons why a publisher won't see a payday. Protect yourself by investigating payment history (yes, more research)! How long have they been in the business?  How often do they pay? Do they have a history of withholding payment? You should strive for a regular payment schedule and transparent reporting. 
Features and Technology
There are so many factors that go into crafting high-performing ad units. A good ad network should offer services that help you tackle some of those various factors; if a network only provides the bare minimum of selling your ad units to advertisers, RUN! You'll either lose out on revenue from the lack of care for your units or have to do all the heavy lifting yourself. This means dealing with everything from privacy and data laws to ad layout optimization. Suddenly passive income won't be so effortless. 
So what should you look for? For starters, you'll want assistance with optimizing your ad units. Even publishers who have a few years of experience are likely to be missing out on some of the best strategies for ad placement and viewability. Some companies offer AI services and AdOps teams to assist publishers with this. 
Privacy and data laws are a very hot topic right now, and we can only expect that as time goes on, the laws will continue to change. As a result, it can be very daunting to stay up-to-date with these guidelines and very costly when violations are made. Discuss what kind of consent management platforms a company has to offer, if any, to help you stay compliant.  
Be sure to inquire about is what kind of revenue-generating solutions they offer to publishers. Adblock is very commonly implemented and leads to lost revenue. Will a network allow you to identify and filter what ads are shown to what users? If you have longer than normal session times, will they work with you to implement ad refresh? Be sure to ask potential networks about how they will handle and care for your ad units. 
Integration
If you're exploring using multiple ad networks, then you're not alone. The lovely revenue boost that comes from the increased competition is tempting to anyone- and it's possible! Loading several ad networks onto your ad server can be done; just be sure to check for network compatibility.  Unfortunately, not all ad networks play well together, and some even require exclusivity agreements from publishers. When researching, be sure to note any that have restrictive terms. Moreover, be sure any potential networks will seamlessly integrate with your ad server.
Requirements
With the influx of publishers looking to monetize their sites, ad networks can afford to be picky and wait for quality websites. For this reason, most ad networks will have set requirements publishers must meet. The most common type of requirement publishers will have is traffic minimums. Since advertisers pay to have their ads viewed (or engaged with), it should come as no surprise that publisher traffic is accessed. Traffic minimums will vary from ad network to ad network, so be sure to keep this in mind. If you're not approved due to low traffic, just know that you have some work to do! Not all hope is lost, and if you can grow your traffic, you'll unlock whole new works of ad revenue.
Most ad networks will also require solid website quality. This means accessing your site for organic and engaging content. Also, accessing traffic quality to ensure you have clean, verified whitelisted traffic.  
Get Started 
If you're new to ad monetization, understanding the terms and technology can be overwhelming. Getting started with AdSense can save you from potential headaches and errors because it's the easiest to use. AdSense works in a 'set it and forget it' type style, which means they'll take care of everything you. You'll be paid on a cost-per-click basis, which means users will have to click into your ads to generate revenue. They offer the lowest traffic requirements, which is another bonus for websites that have yet to establish themselves fully. 
Header Bidding
Finding the right ad networks to add to your stack (or start with) can be a daunting process. Luckily for you, someone out there has already taken the time to find them, wrap them, and deliver them to you. Header bidding providers are a single service that works with and offers you a wide range of ad networks. The advanced programmatic technique brings the chosen array of ad networks together to simultaneously bid in real-time for your ad units. 
Newor Media
At Newor Media, we do all the vetting required when it comes to ad networks, which means you won't have to! We ensure you have quality and diversity in the networks presented to you. Where one to two ad networks may leave you with a limited network stack, header bidding will draw on numerous networks and suppliers to fill your ads. 
Beyond providing the best solution to network size and ad quality, our publishers have complete control of their ad units and full access to a team of ad optimization experts. All the back-end services available will ensure that earnings are as strong as they can be. Just a few benefits of working with us include:
Far and away, one of the biggest benefits of working with us is the ease of getting paid. With only top-tier ad networks in your stack, you won't have to worry about delayed or missed payments. We even guarantee payment for what you are owed despite network clawbacks.  
Conclusion
Ad monetization is a game of strategy, and the network(s) you partner with will be one of the most consequential moves you make. Understanding the important points mentioned above will help you sort out the premium partners from the sea of low-quality and unreliable ones.  
If you have limited ad performance knowledge and experience, save yourself the trouble (and risk) by consulting with a team of ad professionals. Our team would be more than happy to partner you with the right ad network and seamless integration. Find out how much you could be making with a good partner using this free earnings calculator.